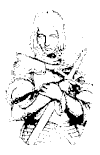 Les Femmes

St. Joan of Arc,
Pray for us.

September 25, 2009
Most Reverend Paul S. Loverde
Bishop of Arlington
200 North Glebe Rd.
Arlington, VA 22203
Your Excellency,
I hope this letter finds you well and that your trip to France was a source of refreshment. I am writing to express my concern about the new IAF (Industrial Areas Foundation) affiliate, VOICE (Virginians Organized for Interfaith Community Activism), established in the diocese by Fr. Tuck Grinnell, Fr. Gerry Creedon, and several other pastors. There are troubling facts about the group of which you may not be aware.
First, with regard to funding. IAF generally assesses member churches 1% of their annual collections as dues. Attachment 1 is a document distributed by VOICE to member parishes last year describing the governing structure and church dues paid and projected since 2007. I highlighted the Catholic parishes in yellow. They paid close to $20,000 in 2007. Projected payments for the same parishes in 2009 is $108,200.00. I itemized the parishes with their 2009 assessments in attachment 2. Considering our troubled economy, when many churches are operating at a shortfall, is this use of contributions justified? Does St. Anthony's really have $15,000 to shell out to IAF? Do the parishioners know?
Another troubling aspect of VOICE is its alliance with liberal Democratic politicians and the clear political threat to those who do not back the VOICE agenda. Fr. Grinnell told the Washington Post last year, "From the elected officials' side, they're going to see the birth of an interfaith organization as a huge ally for them if they do the right thing or a huge obstacle if they do the wrong thing." This can hardly be seen as anything but a political threat.
As you no doubt are aware, tax exempt groups may spend only a small percentage of income on lobbying. It seems, however, that most of VOICE's events are "lobbying" efforts and parishes are absorbing the expense. For one action, Fr. Grinnell rented 5 or 6 buses to transport parishioners. Are Fr. Grinnell's actions and those of his priest allies putting the church's 501.C.3 tax exempt status in jeopardy? Their meetings often feature ONLY Democrats and, in many respects, are issue-driven political rallies. VOICE has held actions with Senator Mark Warner and Senator Jim Webb's aide (both Democrats), as well as Democratic governor Tim Kaine. St. Anthony's also recently co-sponsored an immigration-reform meeting with liberal Democratic Congressman Jim Moran as keynote speaker. Moran is well-known for his pro-amnesty position. (The flyer advertising the Moran event is attachment 3.) VOICE regularly offers liberal Democrats, all of whom are radically pro-abortion, a political platform. Events are advertised in Church bulletins around the diocese and even the Catholic Herald had a laudatory article about their work earlier this year.
Your Excellency, it appears that VOICE represents a potentially serious problem for the diocese. I request an audit of the Catholic member parishes to determine how much parish money is being diverted to IAF and how much is being spent to participate in VOICE actions. I would also like to know whether parishioners are being told.
Thank you in advance for your assistance in this matter. I look forward to hearing from you.
Sincerely,
Mary Ann Kreitzer
President

Copy to:
Vicar General Rev. Mark S. Mealey
Diocesan Finance Officer Timothy R. Cotnoir, C.P.A.